Choosing Border & Backing Fabric for a T-Shirt Quilt

October 12, 2015
Tone On Tone Fabric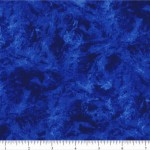 Popular Blue Tone on Tone fabric used in our quilts.
The term tone on tone refers to a printed fabric that is made by combining different shades and tones of the same color.
Tone on tone fabrics often appear to be solid when viewed from a distance, but their printed motifs become recognizable on closer inspection. Tone on tone fabrics add subtle, visual texture to a quilt without the busyness of a multi-color print.
Personally, I rarely use a solid color fabric, because tone on tones serve the same purpose and do not appear as 'flat' as solids. Solid black fabric is the exception. We do use a deep, dark saturated black as an accent border.

Border & Backing Material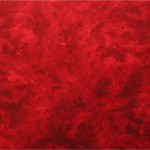 Tone on Tone Fabrics often used in our T-Shirt Quilts
The backing material is the fabric that is seen on the bottom side of a quilt. At T-Shirt Quilts of Texas we have over 700 bolts of fabric in stock to select that perfect fabric for your quilt. We don't use solid color fabrics as they have a horrible tendency to show lint, pet hair and just everyday use. We use fabrics commonly referred to as 'tone-on-tone'. These are fabrics that add a visual 'texture' and 'depth' to a quilt without adding the more cluttered look of a multicolor print or the FLAT color of a solid fabric. The professional quilting shows up beautifully on both the front and the back of the quilt.
Binding
The binding is the fabric that is sewn around the outside of a T-shirt quilt. You see about ½" of the binding from the top, side and back of a quilt. Bindings are used to cover the raw edges of the 3 layers of the quilt (quilt top, batting and backing materials). Generally, the binding fabric used is the same fabric as used in the quilt.

Note: We do not use white for binding because it is difficult to keep clean while we are working with it and it will show all the dirt. White will quickly become grungy.
At T-Shirt Quilts of Texas we only use the highest quality quilt shop fabrics. We are quilt-makers and quality of YOUR finished quilt is very important to us.